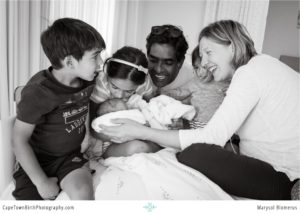 I'm a mom with four children under the age of six (6, 4, 1.5, and newborn). I travel internationally for work frequently, which takes me- and usually my youngest babe- to many different corners of the world, sometimes for two weeks at a time, others for months.
My husband and I are currently based in Lusaka, Zambia for my husband's work. We take one annual trip to the U.S. to visit family, and one to India to visit my husband's family, and also try to travel in Africa close to "home" for fun. Veda, Surya, and Sahana each took their first international trip along with mom for her work when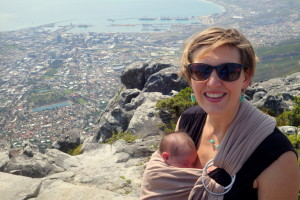 they were 6 weeks old, Veda to Paraguay, Surya to Haiti,and Sahana on a tour of Kenya, Cambodia, and Myanmar.
When my husband and I decided to introduce our first little one to the work/ travel equation, we decided we would simply bring her along and see how it goes.  At first it was a bit daunting, not knowing exactly how baby + airplane rides + developing countries would get along.  It turns out, it's not so bad, although it took some practice and learning from mistakes to figure out the right balance of baby travel harmony.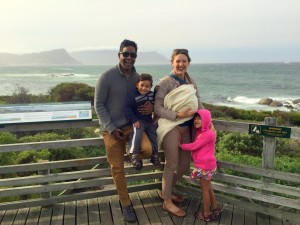 I've learned a lot about traveling internationally with babies and young children in developing countries, as well as traveling pregnant throughout five pregnancies now, and our youngest two babies were born in Cape Town, South Africa. I love to share my experiences with other families.  I hope that this blog might help other moms and dads embarking on travel with baby, whether it be a trip to Nairobi, Bombay, Paris, or New York.
I am not a medical doctor or expert of any kind; I am just a mom with experience traveling internationally to developing countries while pregnant and with an infant/ toddler/ kid.  I personally find that breastfeeding, cloth diapering, and the Dr. Sears attachment parenting approach works best for us [most of the time] on our journey.  That means I do my best to ensure I am emotionally and physically connecting with my baby, and that I respond to the unique needs of my baby, and not to a schedule or clock.  This works really well for me and my family, and I find it is especially compatible with international travel, which requires flexibility, adaptation, and mutual understanding with my child.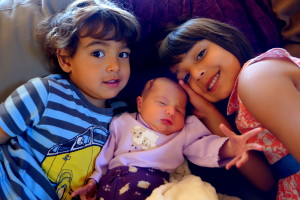 Our focus is to provide baby with an emotionally secure, love-filled home-base (wherever we are or are traveling to), and maximize everyone's happiness, comfort, and convenience on our journeys.  I welcome comments and discussion to posts on different approaches and styles of doing things that have worked well for other families, too!
Check out my travel photography website, Atethemis Photographic Art.
Check out my international development work website, Atethemis, Inc. International Development.