I am thrilled to post this children's book review from one of our family's favorite books that hopefully inspires future global citizens.  Tara Wambugu, aka Mama Mgeni of Nairobi Kenya, is an amazing woman who happens to be an equally extraordinary mother of two future feisty global girls.  She's also a fantastic fellow blogger who writes superbly enjoyable posts AND makes beautiful homemade baby slings.  Check Mamba Mgeni out regularly, and enjoy reading with your little ones at home or while on travels!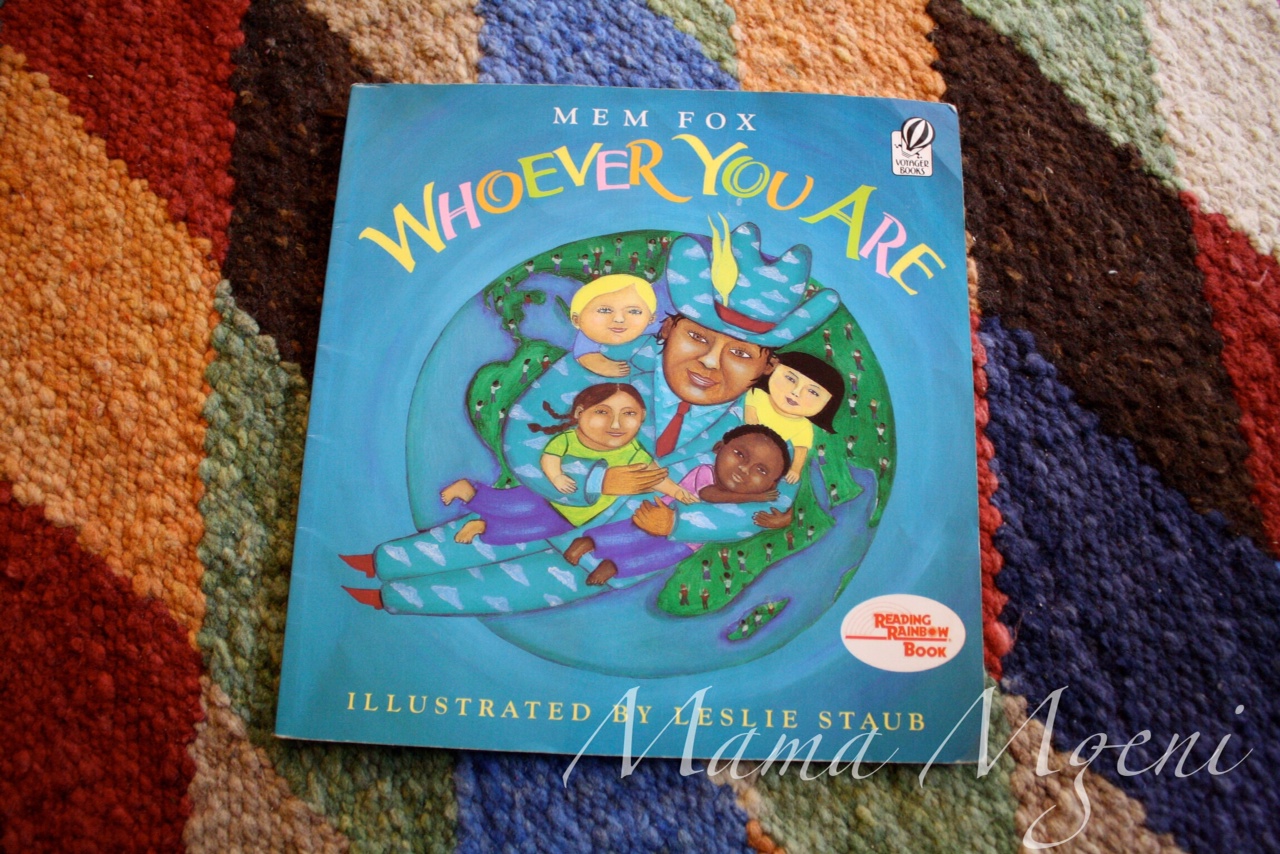 I got to meet Jess (aka Gypsy Momma) a few months ago, when she stayed with our neighbor Laura for a month while working in Kenya. Her daughter, Veda, was about the same age as Sweetpea, and they got along famously! One of the things Veda and Sweetpea loved was reading books together.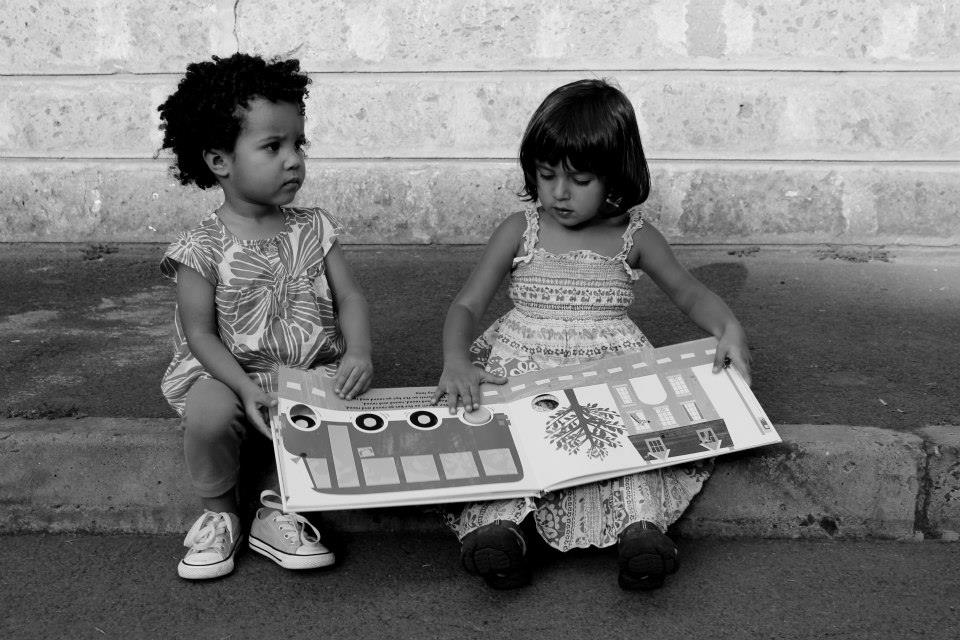 Our friend Laura had Mem Fox's Whoever You Are at her house, and it quickly became a favorite for our girls. Veda and Surya may no longer be our neighbors, but Sweetpea still loves this book (and has even been "reading" it to Sugarplum).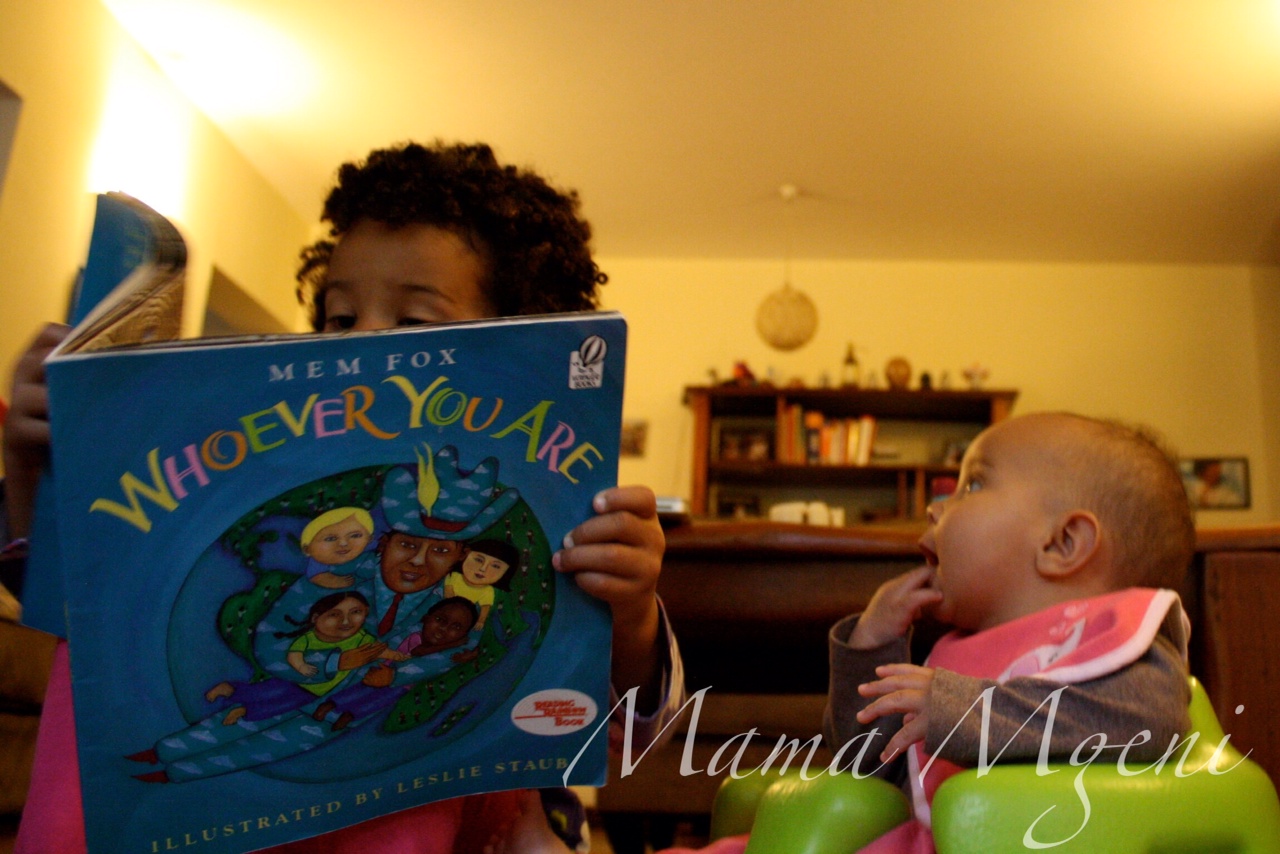 Whoever You Are celebrates children of all cultures. Each day, all over the world, children are playing, living and learning. They are eating, smiling, laughing and crying. The colorful illustrations show children with different skin, different homes and schools, different landscapes and lifestyles. While the children may look different and live in different places, the book emphasizes their similarities as well – they share smiles, laughter, tears, joy, love, and even pain.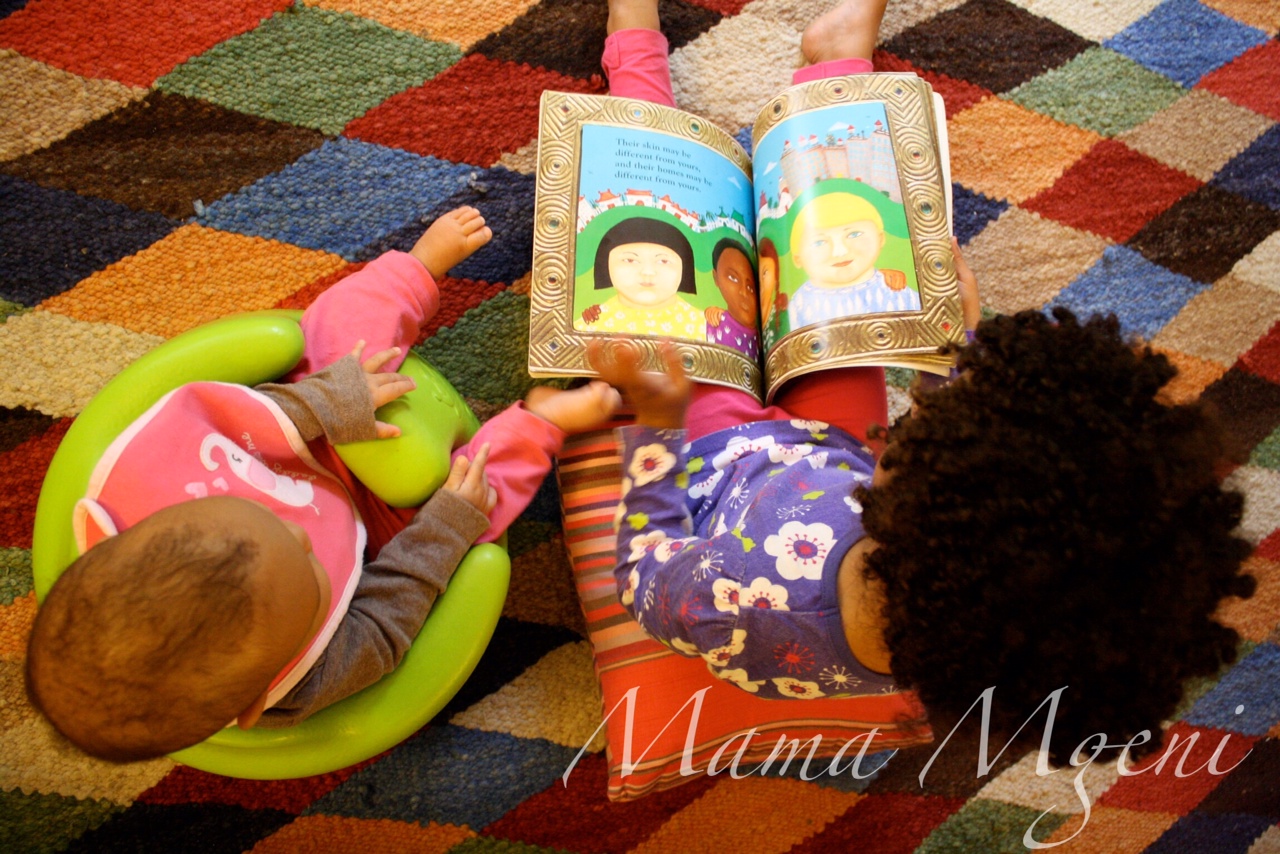 Sweetpea loves to find the man in a blue, cloud-covered suit flying with the world's children, hidden on each page. Sometimes he can be pretty hard to find! Seriously, hidden illustrations should be in every book – Sweetpea can't get enough of this!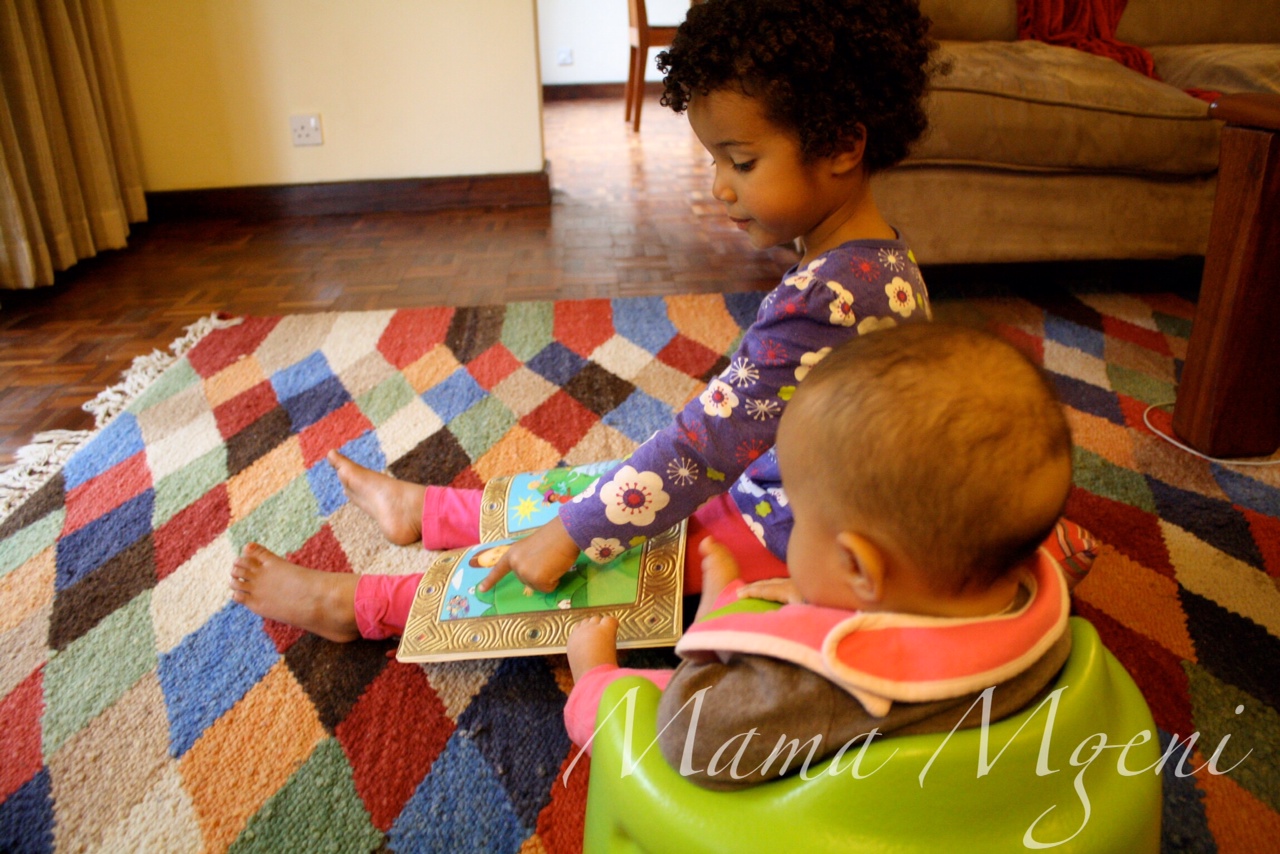 Whoever You Are is a celebration of all children, wherever they're from. We love how it highlights cultural and physical differences, while also focusing on similarities between diverse children. It's hard to write a good diversity book without being too hokey, but we think Mem Fox does a great job.  (Incidentally, her book Ten Little Fingers and Ten Little Toes is another great book showing the diversity of babies around the world.)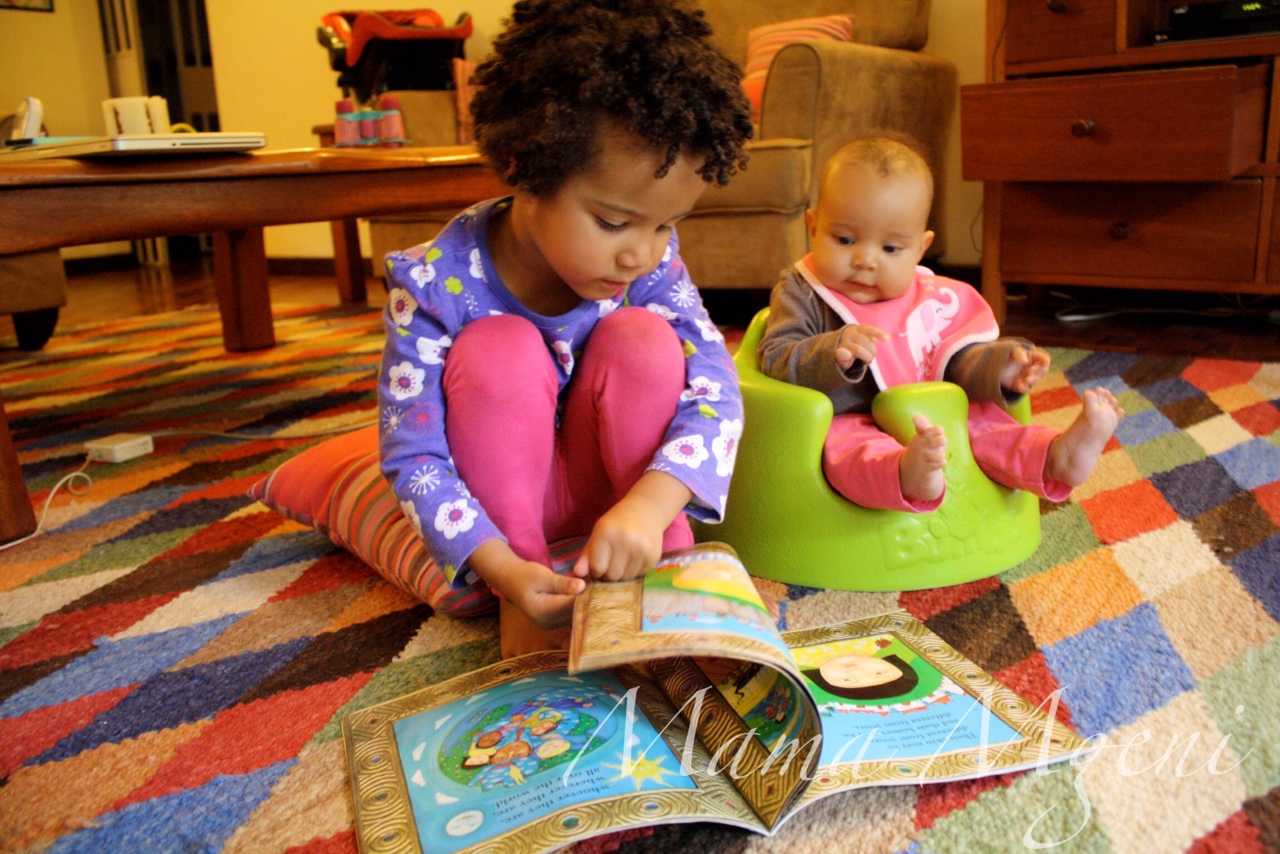 With our kids growing up all over the world, we love books like Whoever You Are. Even if your kids aren't world travelers, Whoever You Are can be a great tool to show that children around the world are different in many ways, but that they also share the many traits that unify all children. What are YOUR favorite children's books about diverse cultures?
If you like Mem Fox, check out Our Little Loka board book series aimed at creating culturally diverse content for ages 0-4!
Also, Mama Mgeni and I chatted about something she was not thrilled about with this book…there is an illustration of an Islamic school full of boys while the girls are sitting outside, on the sidelines.  On the one hand it's negative imagery that reinforces gender stereotypes; on the other hand, it reflects reality in many parts of the world and is a teaching opportunity to discuss injustices and inequalities that exist with our little ones. Thoughts?