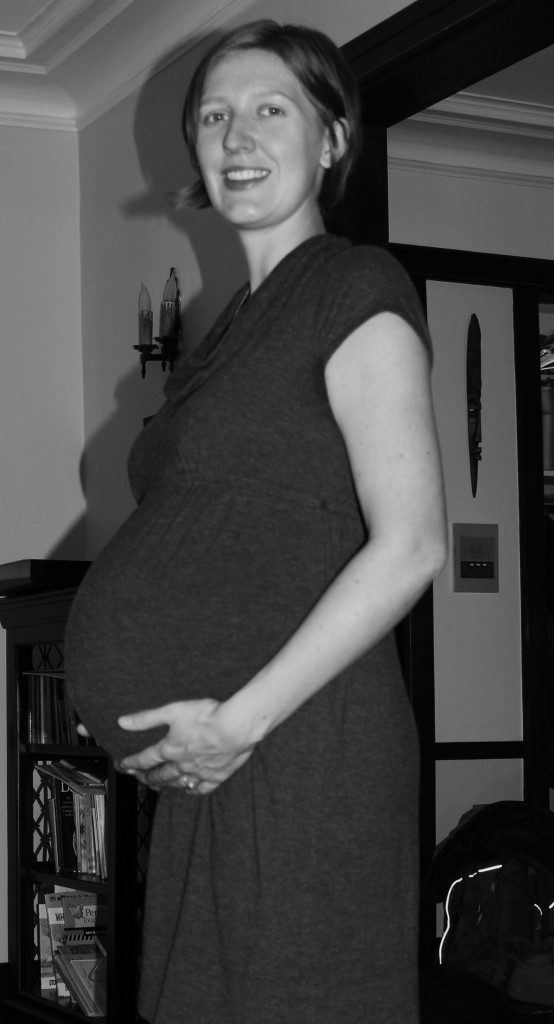 Every time I travel for work with my toddler there are usually tears involved (on my part).  I usually swear each time that I'm done working- it's just too hard being a traveling working mom.  But yet I keep doing it again.  Now at 33 weeks pregnant and a two year old in the throes of independence I am in serious  newborn baby preparation nesting mode- as well as travel planning mode.
I recently accepted (three) work contracts that will take me and my little ones to Pakistan, Kenya, and potentially Sri Lanka, Southern Sudan, and Colombia (still to be determined) from February 15 through end of July next year.  I also have two other potential contracts that may take us back to Kenya plus Ethiopia after that.  This will be 4-6 weeks after Surya is born, and just enough time for our family to adjust to life with "Baby Yaya" on the outside.  We head to France for my friend's wedding in July, and will likely be traveling after that, as well.  Next year will indeed be action-packed for all of us.
Sadly, my husband has work commitments that will be taking him to other parts of the world while I set out for work with my newborn and toddler in tow.  As of Feb. 12 he will be heading to Lesotho for a month, and may or may not be able to meet up with me and the kidlets wherever we find ourselves in the world in mid-March.  He will basically come and meet us wherever we are as his work schedule allows, and we are all meeting up in France for the wedding in July.
This also means that I will have to rely on alternative childcare as I travel and work.  Luckily I have a fantastic nanny helping with Veda at the moment who can travel (at least part of the time in the beginning) with us. Having that consistency of someone I can rely on and trust is key to my mental health throughout all this, although I will have to find another reliable child care provider to travel with us for much of the year beginning in April.
Here is my to-do list in anticipation of baby and travels to come:
1) Wash and sort newborn and one-size cloth diapers for Yaya (done!)
2) Sanitize all pumping gear, milk storage bottles, and bottles (done!)
3) Wash and organize all newborn- 12 month baby boy clothing that I will need for upcoming travel next year (done!)
4) Pack in travel organizing cubes 1 cube for: 3-6 month clothes, 1 cube for 6-9 month clothes and 1 cube for 9-12 month clothes- all for hot/ humid weather.  I can easily throw these into Yaya's suitcase when the time comes for us to leave the country
5) Pack in a compression sack one-size diapers and Flip diapers for use after Yaya is big enough as we set off on our travels (at home in Chicago I will use newborn cloth diapers until he is big enough to fit in one size)
6) Figure out child care for travel times (juggling between nanny and husband when he is not traveling elsewhere)
7) Get travel visas to all countries for myself, my toddler, nanny, and husband
8) Set up travel clinic and immunizations for myself, toddler, and newborn
9) Purchase additional suitcase and packing cubes for Baby Yaya (Done!)
10) Pack hospital bags for me, Baby Yaya, and toddler
11)  Identify accommodations in each country that will be comfortable for my family + nanny
12) Identify emergency medical/ health care providers and hospitals in each destination we will be visiting
13) Identify activities for toddler in each destination we will be visiting
14) Fill out as much paperwork as possible before he is born to apply for Baby Yaya's passport, visa applications, and social security number
14) After Baby Yaya is born begin paperwork galore process immediately including:
– Hounding hospital to submit birth record to county records so we can get copies of his birth certificate ASAP
– Get newborn passport photos taken of Yaya ASAP
– Apply for expedited passport for Baby Yaya ASAP (expedited should only take a day or two)
– Apply for social security number for Baby Yaya (although this is NOT necessary to get passport or visas)
– Apply for visas for all countries we are traveling to for Baby Yaya (ASAP) as soon as his passport is received
– Set up regular check-ups and immunization schedule for Baby Yaya; identify immunizations we will have to get while traveling, where to get them (based on recommendations from local contacts in each country) and if we need to travel with any immunizations for him
– Pump and freeze milk supply to bring with us on travels for when I will be away from him for work, and identify the best way to transport frozen milk with us overseas
– Purchase infant-in-lap seat for Baby Ya ya for all trips, and separate seats for my toddler and nanny next to us
I plan on packing as lightly as possible, even knowing that it is likely that when we leave home in February, we may not return home for another 10 months.  Still, I plan on packing no more than 1 suitcase for each of us (1 for me, 1 for my toddler, and 1 for my newborn).  I've learned from two years of traveling with my daughter since birth that the lighter everything is and the fewer things to pack, the better.  I won't be bringing any cribs since we do the family bed, no high chairs, and a minimal amount of toys- we can always buy cheap things wherever we are and leave them behind with locals' with kids.
I am hoping to have as speedy a recovery from child birth, and as healthy as a baby as my experience with my first so that all goes -relatively- smoothly!  I'm a bit exhausted just thinking about all the logistics, but checking off things on my to do list to get as much done before Yaya comes so I have more time to enjoy my new baby afterward.  Perhaps I am a bit too over-confident that everything will go okay after spending the past two years traveling the world with my toddler, but I do think it will be okay.  I also know that traveling with Baby Yaya will be the easy part.  He will be breastfeeding and sleeping a lot.  It's traveling with my two year old that will be more of a challenge- from making sure her food and water is sanitary to keeping her busy and engaged!
Nesting + travel planning is jerking me in so many different directions!  I think I need to add the following to my list:
– Schedule in some prenatal massages
– Practice Hypnobabies meditation every night
– Breathe and know that everything will work out as best it can!
Related Pages
20 Steps to Prepare for International Travel
How to Apply for a U.S. Passport for Baby
Six Reasons to Choose Breastfeeding on the Go